Main content starts here, tab to start navigating
FUN LEARN TO BOWL & JR. LEAGUE'S
Sign up for the perfect team sport!
They'll always make the cut.
At The Big Event, every child has an equal chance to compete on every play.
There is no "bench" in bowling. With free personalized lessons and dedicated, experienced coaches by their side, every child makes the team.
There are no cuts or drafts needed in order to participate.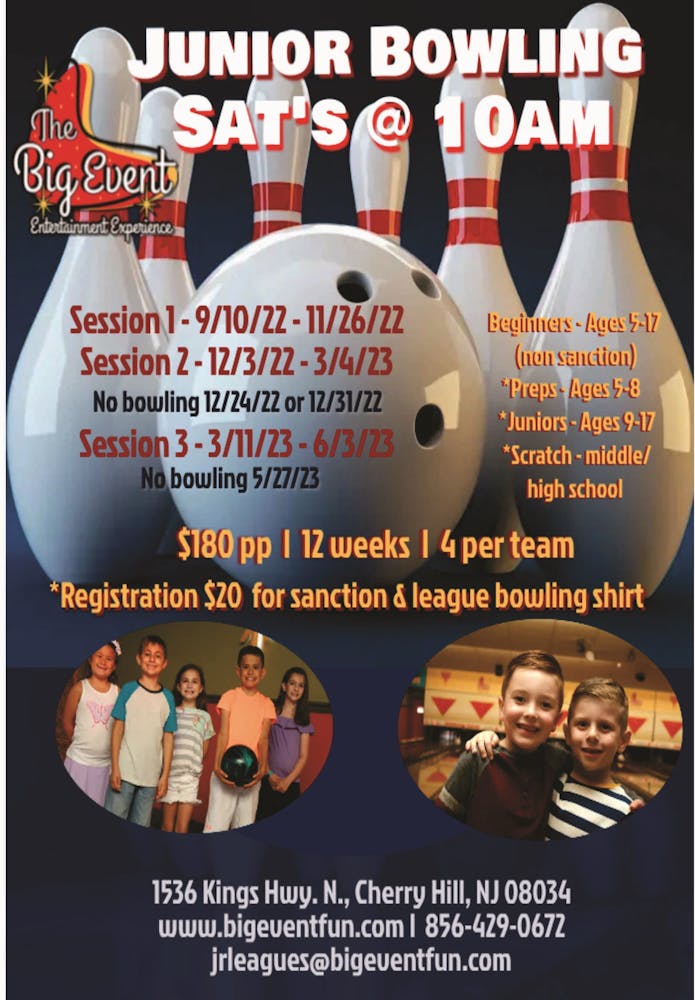 They'll learn more than just bowling.
Aside from developing killer bowling skills, kids will learn skills to improve and experience healthy competition — like how to win and how to lose with the right attitude. But most of all, we want them to have fun. Bowling leagues focus on your kids and build skill, character and self confidence.
They'll exercise without even knowing it.
If you've ever dragged your kids to the gym with you or tried to keep them busy while practicing yoga at home, you know how difficult this can be. Most adolescents don't understand the importance of exercise and fitness.
What they don't know is throwing a heavy ball repeatedly requires strength and endurance, and you can burn quite a few calories bowling. Even repeatedly walking from the lanes back to your seat adds up! They'll be having such a great time with their friends they won't even realize they're being active.
They don't have to be the best.
Growing up, kids face competition on a daily basis. When they join a bowling league, it doesn't matter if they get a high score or not. Seriously. With fellow teammates on similar experience levels, the goal is to work together as a team regardless of score.
Our coaches will work diligently with your kid and provide them with ample amounts of attention to help them get where they want to go.
They'll learn commitment.
In order to get good at something, you have to practice. Our leagues give your kid the opportunity to learn the importance of hard work and commitment.
All kids leagues are available in 3 short season sessions that re-start continually throughout the year. This flexibility makes it easy for every family's hectic schedule and allows kids to play other sports as well.
Over time as skills develop, your kid will have the ability to step up in levels of league competition and join more challenging leagues if they have outgrown the competitive status of their first league.
They won't get dehydrated.
Or rained out. Weather can be very unpredictable in the spring and fall months. No worrying if you need the umbrella, coat or even cold gear. At a bowling center, games won't get canceled due to changes in outdoor weather!
You can even do it together.
If your kids don't want to do it alone, we always invite kids to make their own team and join with friends and relatives. Bowling is one of the few sports that allows kids to "make" their own team.
Ready to bowl? Jr. Bowling for 2022/23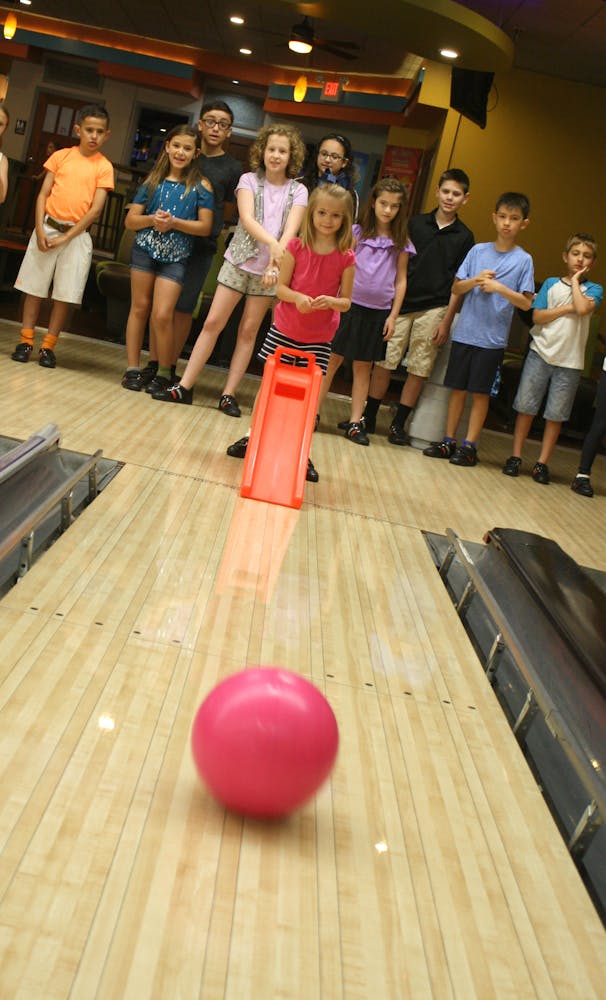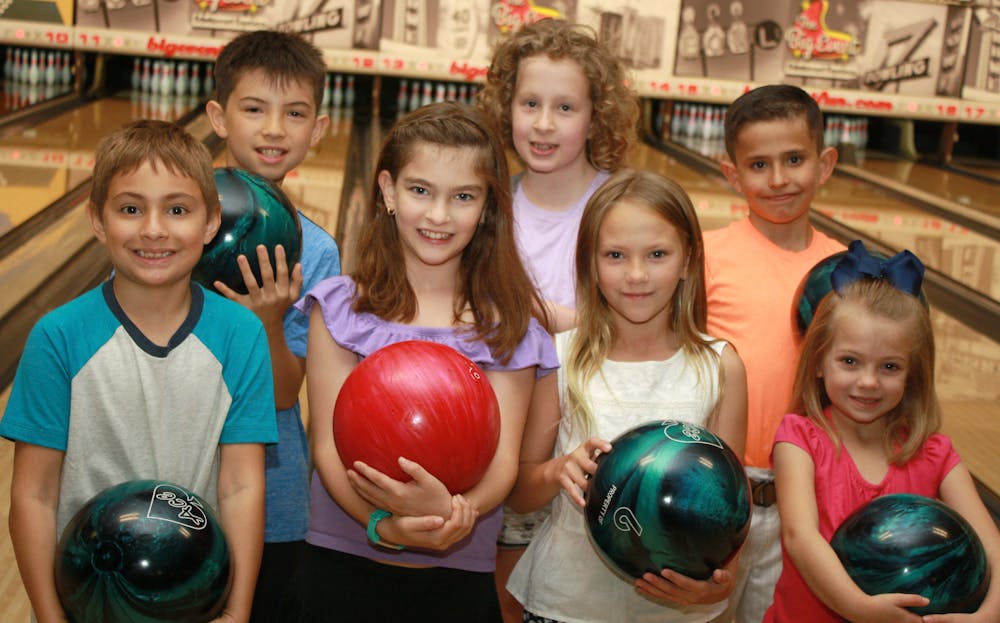 Learn to Bowl for 2022/23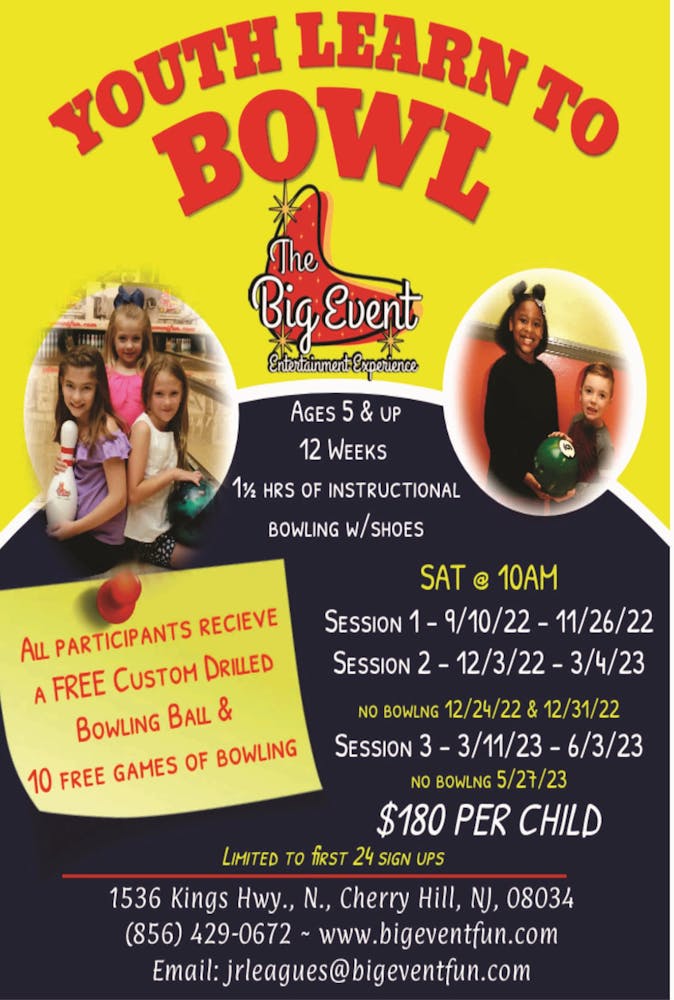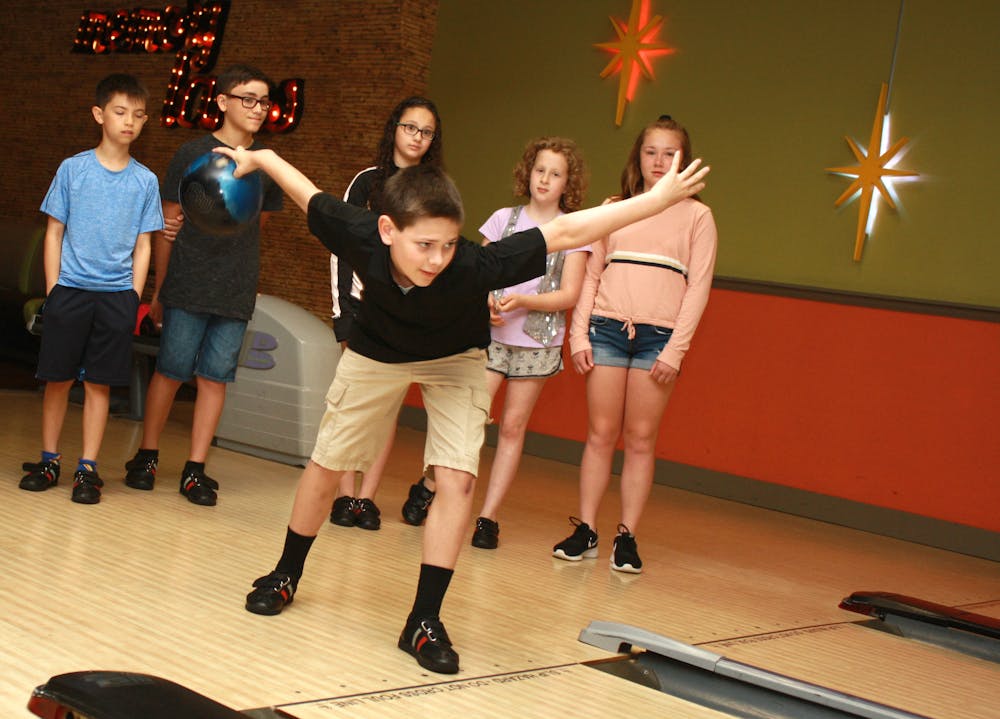 Starting at ages 5 & up. Starting with Learn to Bowl teaches children all the right techniques to become a great bowler.
Benefits of Bowling
Bowling is the number one participation sport in the United States with more than 67 million people bowling annually. Bowling provides many benefits for youth including educational, social, psychological and health benefits. Bowling is an equal opportunity lifetime sport.
Education Benefits from Bowling
Over 250 colleges offer collegiate bowling, with many of these schools providing scholarship opportunities.
The bowling industry generates over $6 million in scholarships each year.
Bowling meets the five standards for physical education set by SHAPE America.
Bowling promotes learning of math skills by calculating scores, figuring averages and learning mathematical systems to adjust to lane conditions and spare shooting.
Advanced bowling incorporates physics and science including understanding friction, ball motion and bio-mechanics to name a few.
Psychological Benefits of Bowling
Organized bowling programs provide life skills such as time management, and understanding winning and losing.
Leadership programs provide communication, organizational, management skills. High school students can get involved in league, tournament and association organizations as well as become mentors and coaches to younger bowlers.
Statistics show that kids that are involved in sports activities are less stressed and less likely to suffer from depression.
Health Benefits of Bowling
Three games of bowling equal 1 mile of walking.
Bowling uses 134 muscles.
Competitive bowling promotes the concept of overall fitness and nutrition. Most college bowling programs focus on physical fitness and nutritional knowledge for peak performance.
Bowling is an Equal Opportunity Lifetime Sport
There are no barriers to participation and no one sits on the bench in league bowling.
The youngest person to bowl a 300 game was only 9 years old.
The oldest person to bowl a 300 game was 89 years young.
Norm Duke is 5 foot 6 inches tall, weighs 128 pounds and is third most winning player on the Professional Bowlers Association tour.
Kelly Kulick became the first women to win a national title on the male dominant Professional Bowlers Association tour in 2010.